Do You Want To Get Back To Feeling Like Yourself Again?
Are You Feeling Uncomfortable In Your Own Skin But Strive To Be Fit And Healthy?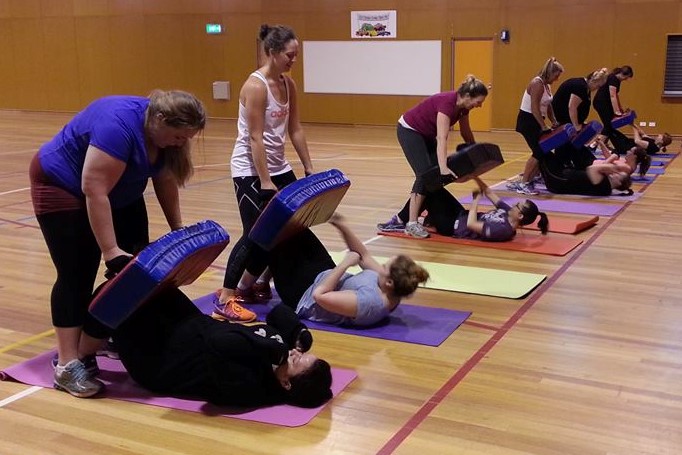 We are Kim and Keith Brown and we are dedicated to helping women of all ages, shapes and sizes reach their health and fitness goals. One of the ways in which we can support you is with our Women's Group Fitness sessions which provides a fun environment filled with women who have the same goals. What sets us apart is the positive, supportive environment that is created and what's better then having support on your side! It doesn't matter your age or level of fitness as we have exercises to suit everyone. If you have previous injuries or other limitations, not to worry we can easily adapt these exercises to suit you. It's time to take charge of your fitness in order to be on your way to a happier, healthier you!
Each session is 45 minutes and we have a mix of morning and evening options leaving you the choice of what suits you best. Our Women's Group Fitness is located in Berwick and we have women coming from all over South East Melbourne as they love the variety of exercises and the closeness between everyone. If you prefer to not be part of the traditional gym setup, come and give us a try!
When we say we have women of all ages, shapes and sizes we mean it! Meet Jenny. She is 60 years old but has never let her age hold her back when she is with us. Check out her powerful punch!
So if you are ready to start working on the happier, healthier you, click the button below…
call us now 03) 8786 8045
"I have been training with Active health and fitness for the last four months and I can't believe how much I have enjoyed the experience. AHF trainers rock because they are passionate, they love what they do, they are professional, reliable, challenging and make exercise fun. I can't believe how good I feel and how much my fitness has improved in such a short space of time. I now see fitness as part of my everyday lifestyle and I really look forward to my sessions. You guys are just amazing people !! Thank you guys…I can't thank you enough – you're not just my trainers…you are my friends!" – Shiromi